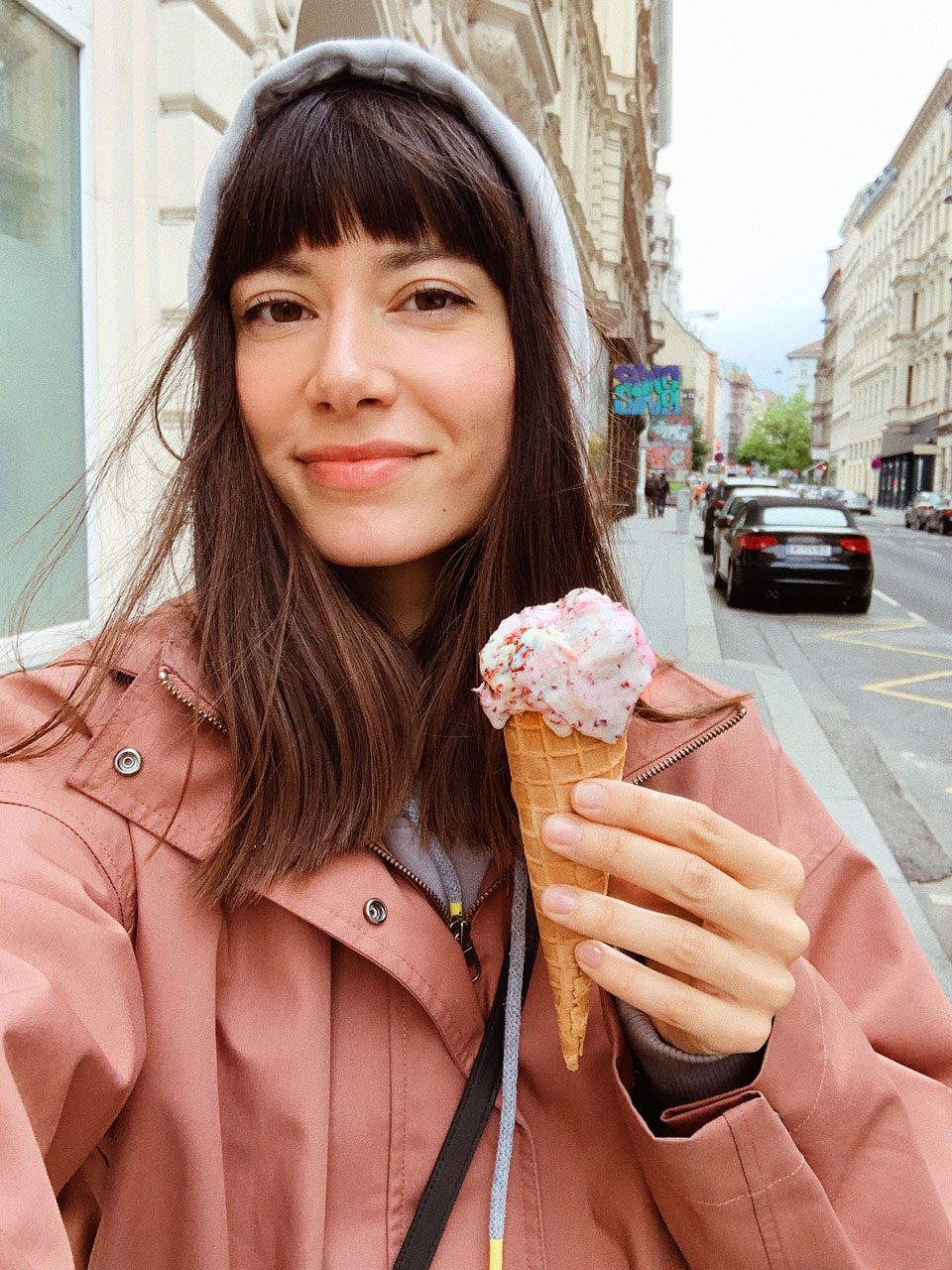 After each trip to Europe, I share a list of healthy cafes, eco-shops and other places that my husband and I especially liked. For a week in Vienna, they managed to try local vegan burgers, delicious bowls and the best vegan ice cream. 11 places that we especially liked – in this post.
1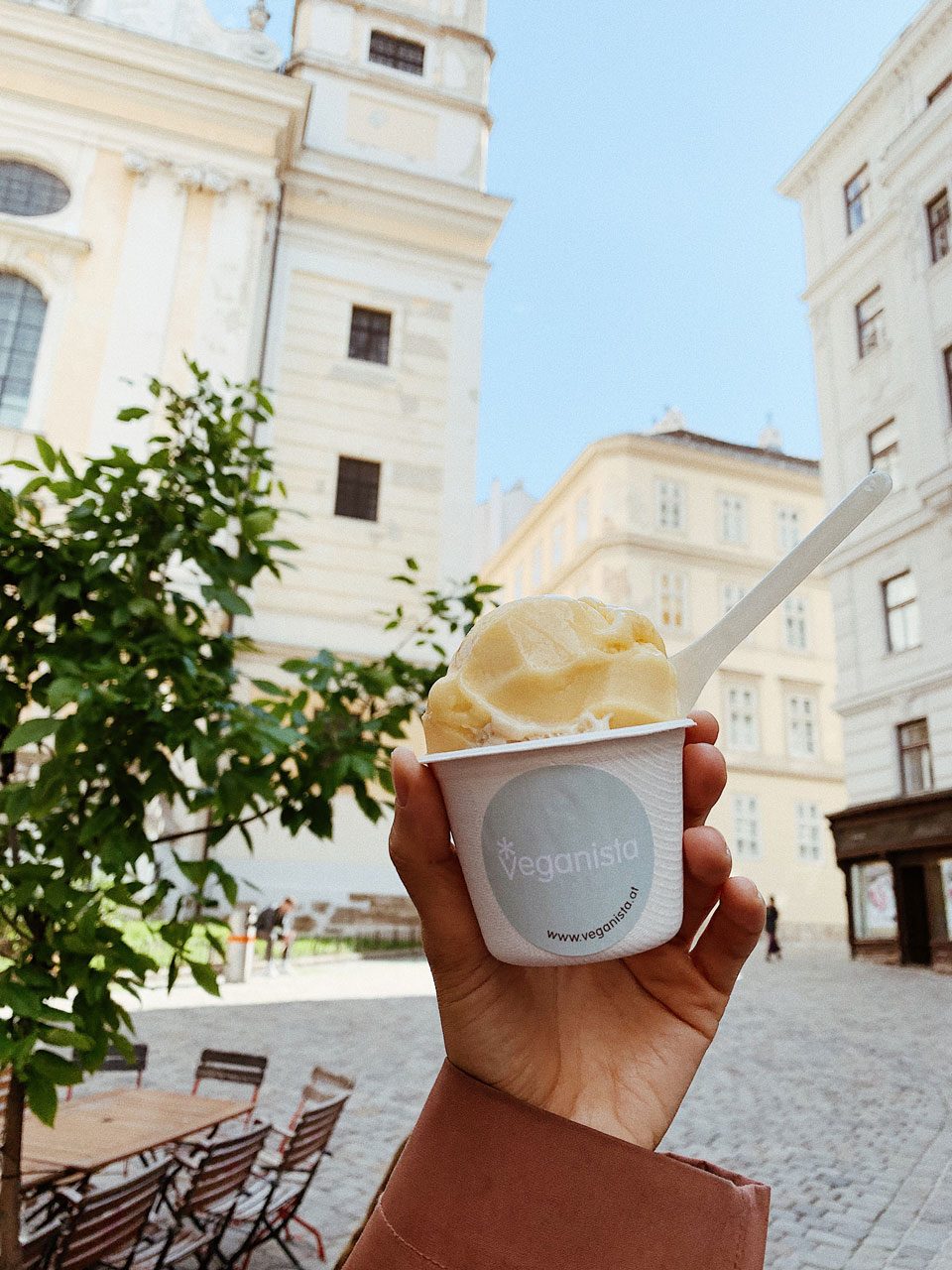 Veganista is the best vegan ice cream I've tried! With matches and brownies, orange and cardamom, basil and lavender – in a small ice cream parlor there are about 20 different tastes. Instead of cow's milk, soy, rice and coconut are used. There are flavors without refined sugar with the addition of agave syrup. Most of all I liked the classics – with hazelnuts and mangoes.
2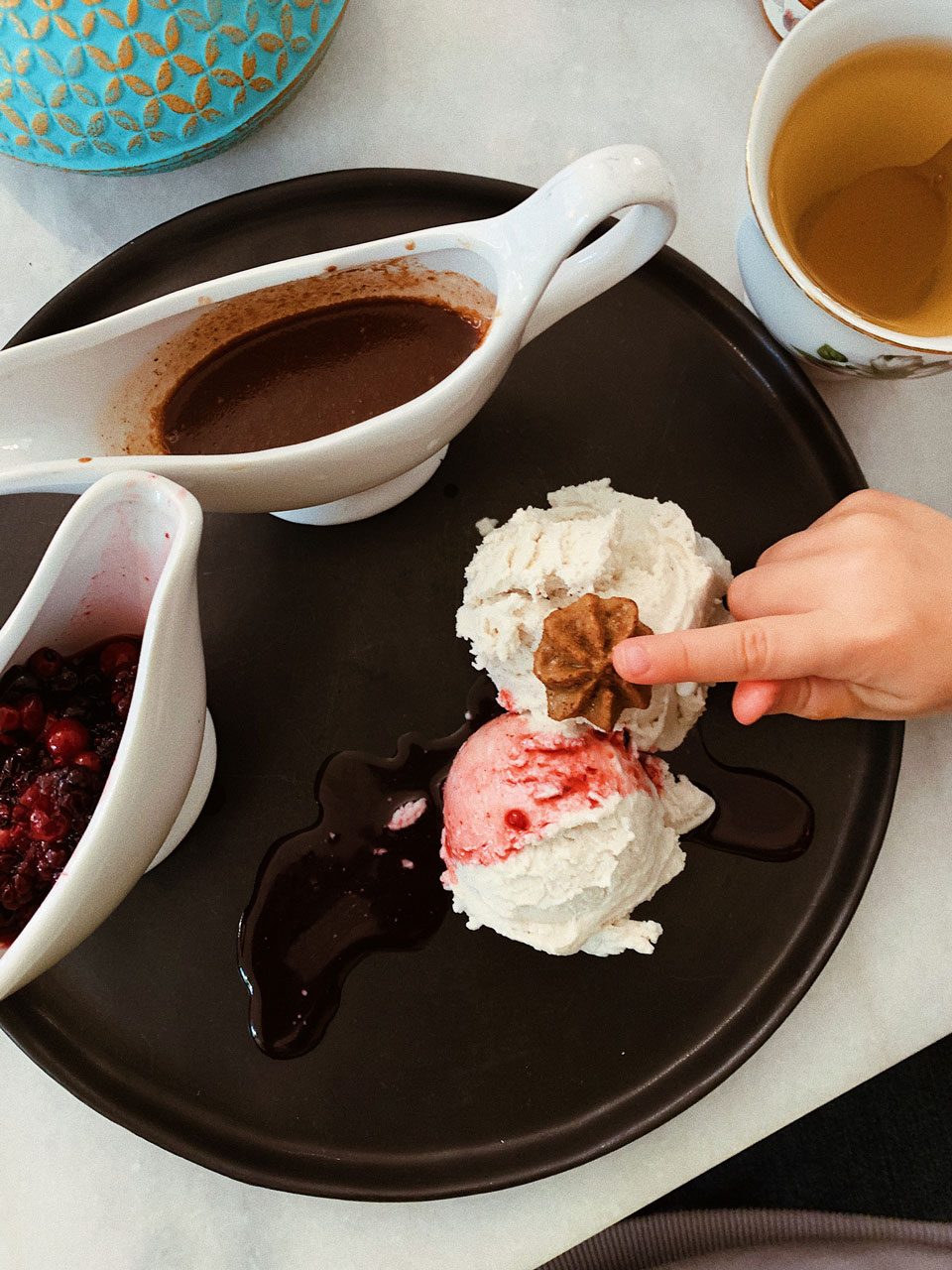 Simply Raw Bakery is a small cafe with a raw food menu. Large selection of Raw & Vegan desserts, juices and breakfasts. About five years ago, I would have been delighted, but this time I realized that I like green juices and smoothies the most from raw food cuisine, but Raw bread seemed too wet, ice cream from nuts seemed too fat. But running here for a salad and a glass of green juice is definitely worth it!
3
Veggiezz – vegan burgers and vegan "shawarma", sweet potato, vegetable soups, quinoa bowls and nut milk matcha. Pretty big menu for staunch vegans. Not all positions about healthy lifestyle are due to the amount of soy and oil. A burger roll can be selected without gluten.
4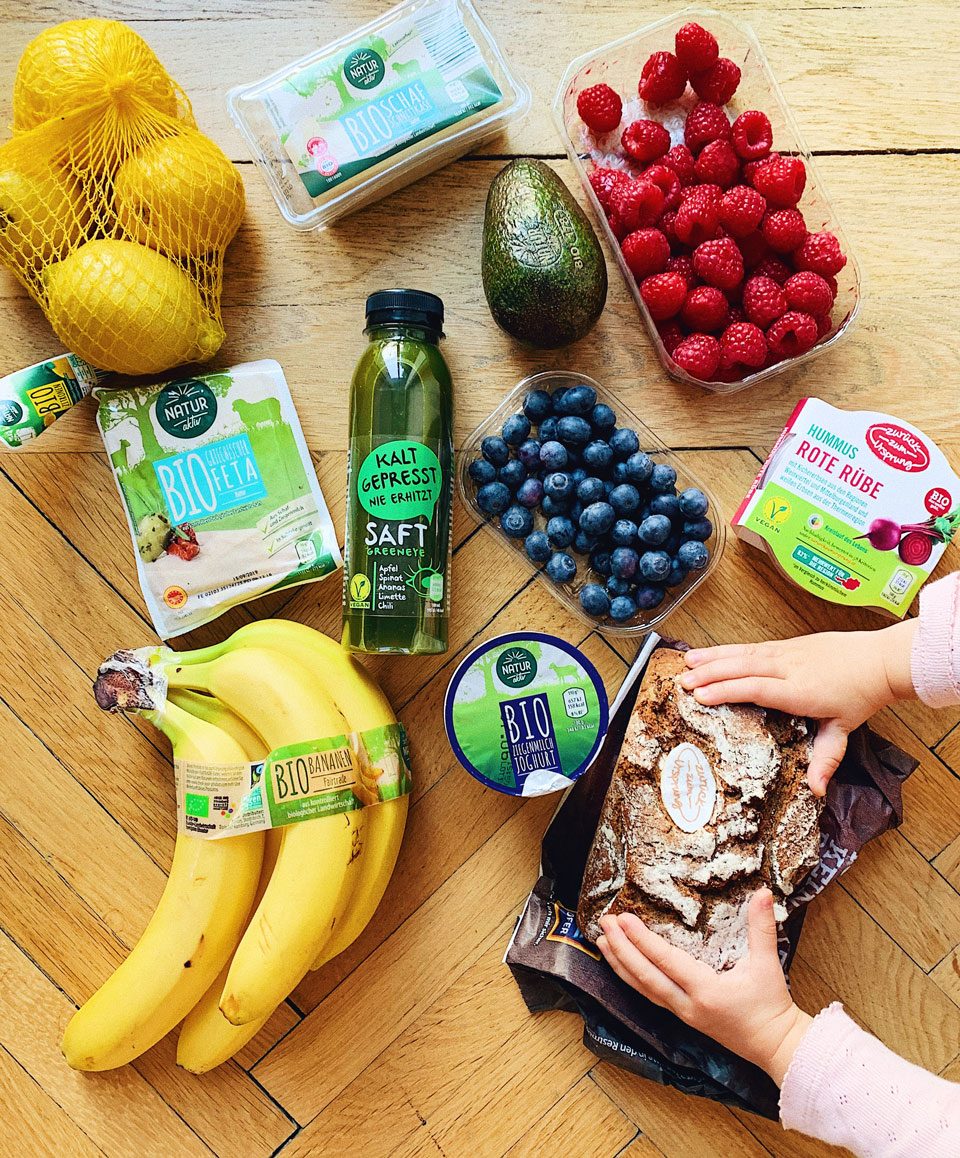 Supermarkets Denn's Biomarkt is a supermarket chain with a large selection of organic products. From organic vegetables and fruits to natural skin care products. But in Vienna you can just go to the nearest Spar or Billa – there will also be an excellent selection of goat cheese, nut milk and products marked "bio".
5
Yamm! Good vegetarian buffet restaurant. Delicious food and nice interior. Of the bonuses – the cafe has a small children's room and you can choose a table directly opposite it.
6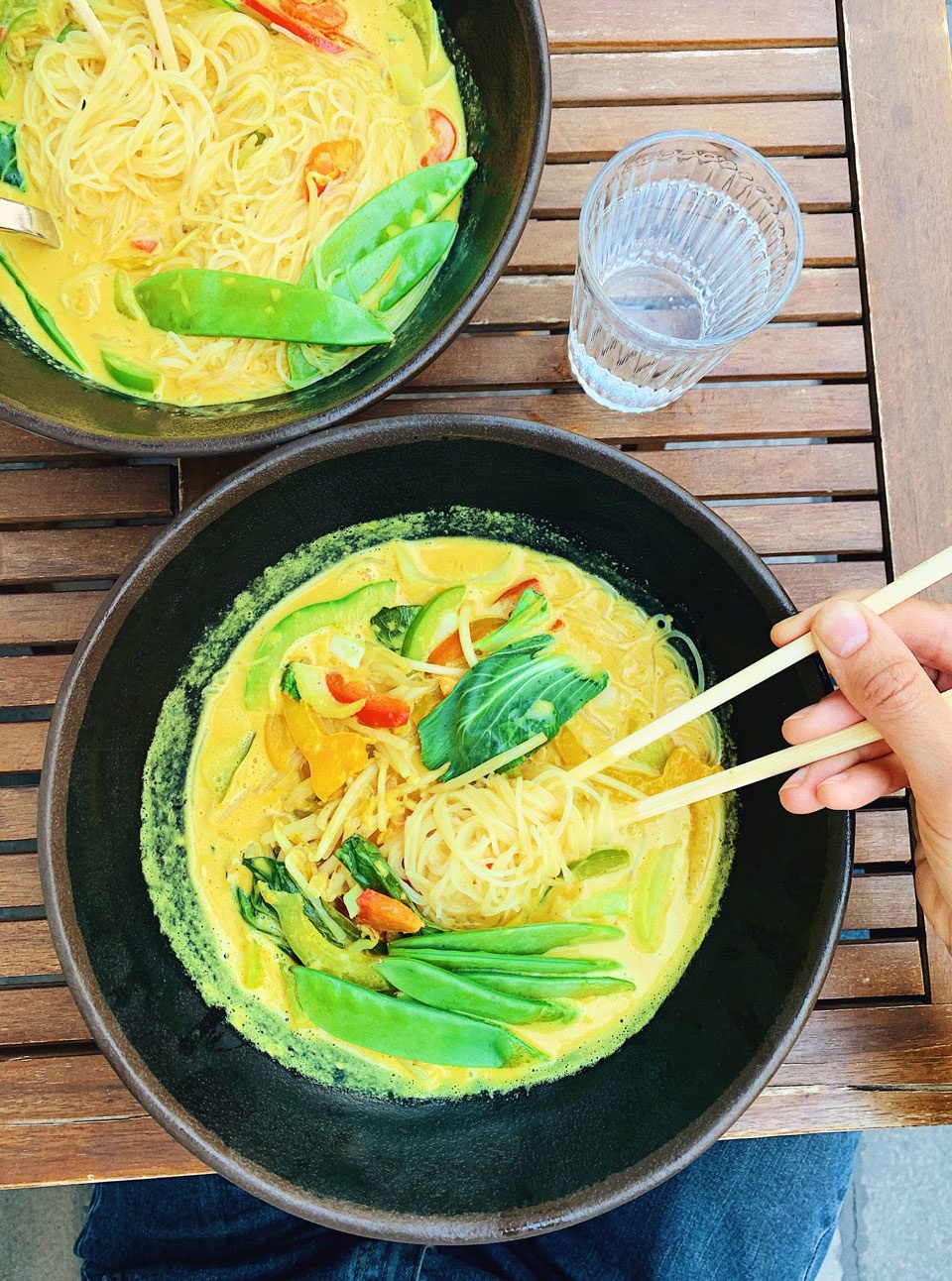 Health Kitchen is not a vegetarian place at all, but the menu has plenty of meat-free options. Very tasty salads and bowls! A large bowl of rice noodles, vegetables and coconut milk was my favorite dinner in Vienna.
7
Swing Kitchen – vegan burgers and shawarma with soy meat. My husband liked it! A portion of sweet potato was enough for me.
8
Rauch Juice Bar is a jus-bar with a large selection of juices, smoothies and sandwiches.
9
9. Her und frau klein – a children's store with a cool selection of toys, clothes and books.
10
10. Weekday is a Swedish clothing brand that makes perfect sweatshirts and hoodies with the right fit in swimwear and underwear. I learned about Weekday for the first time in Vienna – now they are on my must-visit list along with & Other Stories and Cos.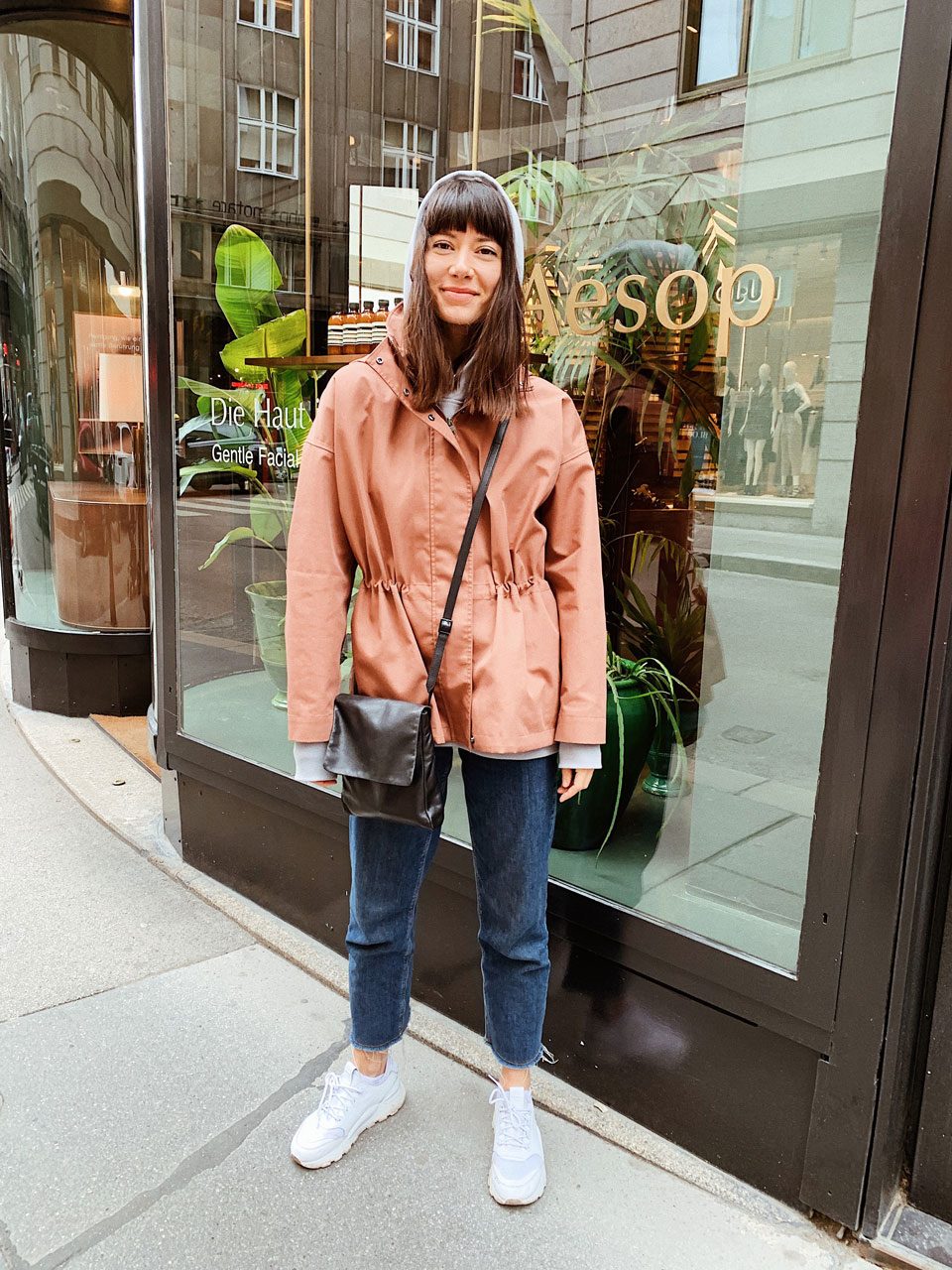 * Places that they wanted to get into, but did not have time this time: Honu Tiki Bowls, Erich, Ulrich, Joseph Brot, Neni, Swing Kitchen, Bao Bar, Venuss, Wiki Wiki Poke, Honu Tiki Bowl and Oberlaa Spa.
This article was originally published at: SalatShop, this is a translated version.