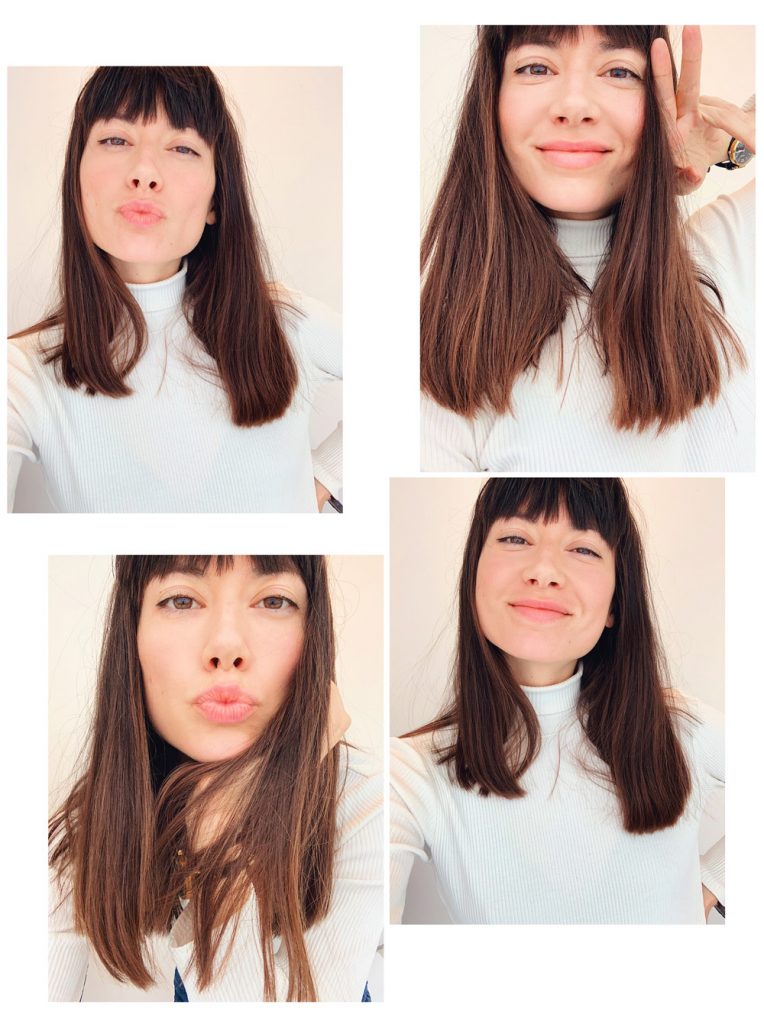 I have imperfect skin – mixed and prone to rashes. Over the years of problematic skin, I finally realized what my skin likes and what not. Now rashes on the face are a rarity, even during the period of PMS. In my case, these 8 principles work:
1. Know the measure with dairy products, especially with cottage cheese and cheese. One cheesecake or two tablespoons of cottage cheese – ok! More – and I already feel discomfort after eating, and in the morning rashes may appear.
2. Yoga, movement, deep breathing – that improves blood circulation, cleanses my head, makes me calmer and makes my skin healthier. Often notice: less movement – more rashes.
3. 7-9 hours of sleep and especially going to bed before midnight work for me better than an expensive cream. If I follow the regimen for two or three days in a row, I notice how the skin tone changes for the better, and even the pores become cleaner. Magic!
4. Fresh and cooked vegetables, greens, green juices, avocados and water are the things that affect my digestion and my skin for the better. In every meal I try to include vegetables, eat 3-4 fruits a day and try to regularly drink freshly squeezed vegetable juices. I do not drink dietary supplements and vitamin supplements.
5. I do not drink coffee and very rarely drink alcohol. I limit green tea to two cups per day.
6. Gentle cleansing every day – without alcohol, clay and brushes. In the evening I take off my makeup with coconut oil: I put oil on a moist cotton pad and wipe my face. Then I wash my face with Skin Regimen soft gel or ubtan. Clay masks clean well, but dehydrate the skin and in my case can stimulate inflammation.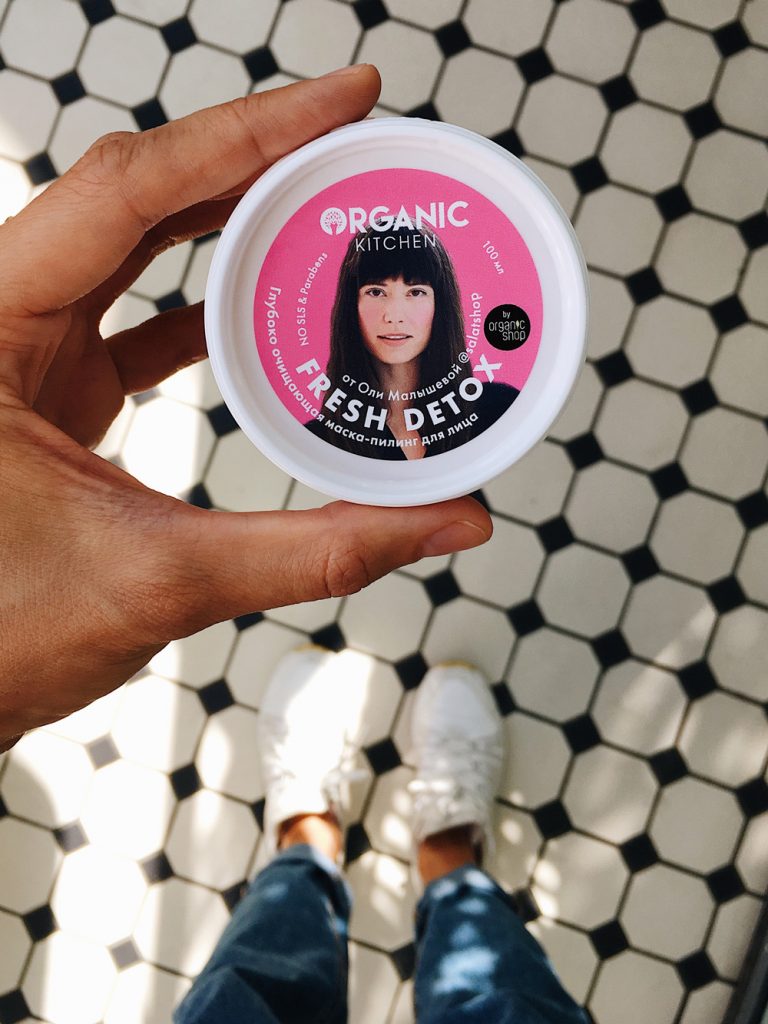 7. Masks with acids. For the last two years I have been doing only moisturizing masks and light peels with acids. In my case, acids help minimize inflammation and clogged pores even during PMS. Once or twice a week I do the Fresh Detox peeling mask, which we did with the Organic Shop last year. This peeling narrows pores, smoothes and gently renews the skin without dehydrating it. I make a mask before going to bed, after it I apply a moisturizing serum and a moisturizer. In the morning, the result is always noticeable – the skin is smoother and fresher, and the pores are less noticeable. The mask can be found in all Organic Shop stores and on ozon.ru The price of the mask is only 360 p.
8. Good hydration is the most important thing in my care. Now at night I apply a gel with hyaluronic acid 22 | 11, and then a Weleda night cream or a 22 | 11 moisturizer. In the morning I wash myself with plain water, then I puff my face with pink water and apply Weleda or Comfort Zone day cream.
This article was originally published at: SalatShop, this is a translated version.